Hood up or Hood down
---
[ Follow Ups ] [ Post Followup ] [ Wet Clothing Forum - Rainwear Swimmers ] [ FAQ ]
---
Posted by Felix on March 19, 2019 at 18:11:16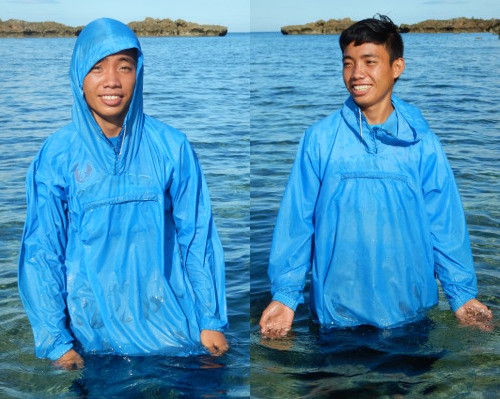 When you go swimming in your rain clothes, do you prefer to wear your hood up or down? What are your reasons? Please share.
I prefer anoraks, ponchos and rain capes with a tighter hood that stays put when swimming, especially underwater, or when I turn my head.
This is important for swim training, as a full hood dragged behind your head feels not so good.
A hood is also very pleasant when floating on my back and my head in the water which feels really good.
In addition, a hood gives good wind and sun-protection.
A splash of water on your clothes for your thoughts.
Felix



---
---